The DST Weekend Recap
It is very hard to wake up at 6:30 a.m. when you know deep inside your heart that it's really 5:30 a.m.. Daylight Savings Time: the struggle is real!
How's your weekend? I've only got about half a cup of coffee in me so far today, so let's skip the pleasantries and make this post as un-wordy as possible:
I ran 10 miles on Saturday morning. It was muddy:
Clayton and I
both
suffered full-blown panic attacks watching this movie:
Joey and I walked just shy of 5 miles on Sunday and I took him on several errands, which he LOVED:
Clayton surprised me with a new grill and we loaded up on chicken breasts for the week (I went to bed with the smell of grill smoke in my hair. It was amazing!):
We made lots of food:
I recreated my FAVORITE meal from O'Charley's: California chicken salad with greens, grilled chicken breasts, strawberries, goat cheese, pecans and homemade dressing!
I made my own vinaigrette for the salad from a recipe my sister-in-law gave me: Olive oil, apple cider vinegar, Dijon mustard, honey, salt and pepper (I added extra ACV because I LOVE the tang of vinegar!)
Ever since my mom made some, Clayton's had a hankering for chocolate-dipped strawberries. Our grocery store was running a heck of a sale on berries, so we loaded up and made our own! I also a smell another mixed berry pie in our future ...
I began devouring another book: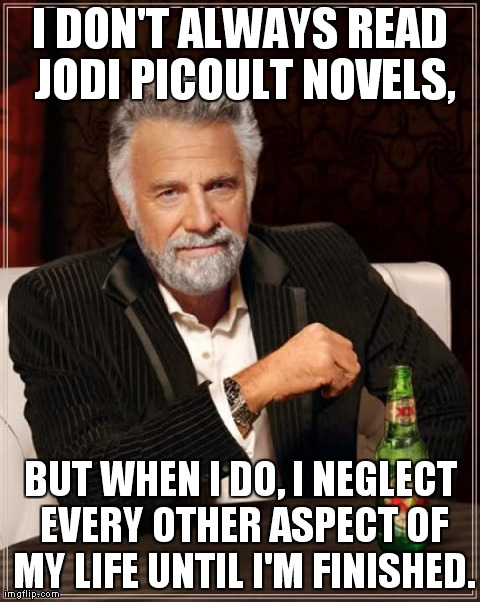 Ms. Jodi is definitely one of my favorites.
How about you? What did you do this weekend?